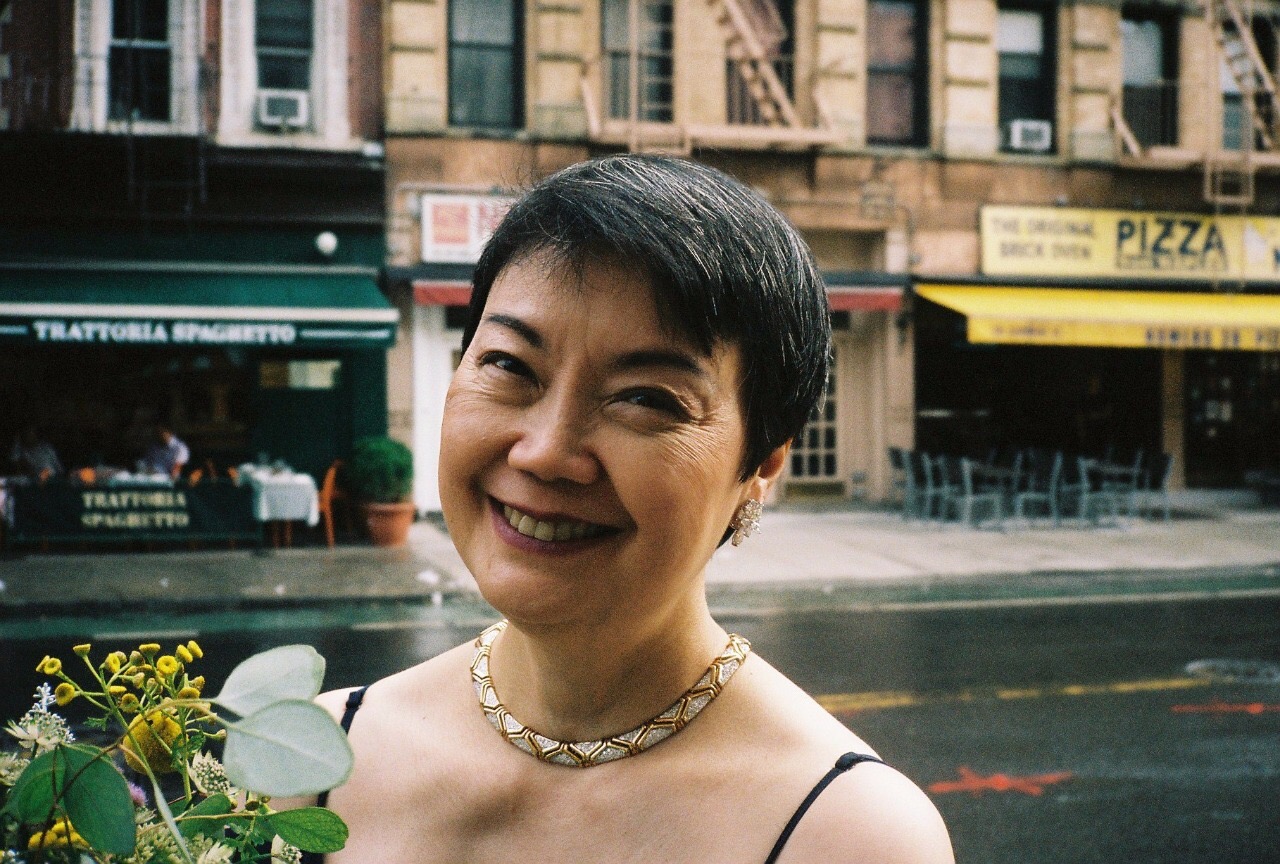 A collector's story more than 35 years in the making, Maria Angelica is both hunter and gatherer—delighting in the discovery and mastery of rare, vintage and antique finery. It is a passion that has honed her eye for design, mindfully reviving heritage techniques to create the new wave of Filipiniana jewelry. She is a purveyor, offering the unique chance to own bespoke, one-of-a-kind pieces, inspired by history.
Having been a collector for more than 30 years, what made you decide to design your own jewelry?
There was an antique dealer who was trying to sell me a religious enamel of the Immaculada Concepcion, beautifully framed in handmade filigree. I knew the framing was newly made, but I was impressed by the workmanship. All of a sudden, I had all sorts of designs in mind and was immediately interested to have my ideas made.
Being such a signs person, I decided to see if designing was meant for me. I asked for a ridiculously low price—that would have immediately signaled to the seller that I knew the ongoing metal prices—and lo and behold, he agreed. That was my sign.
It seemed fitting considering I already had so many broken pieces of antique jewelry like peinetas, and vintage finds that needed new life. Instead of melting them for gold, I felt it was best to reinvent, reimagine, and repurpose them because there is greater value in appreciating the artistry of antiques.
Why focus on antique and vintage-inspired jewelry?
Aside from their cultural value, one-of-a-kind appeal, story, charm, and distinction that modern jewelry cannot match—antique and vintage jewelry pieces are good investments.
Quite often, it is cheaper to buy old jewelry through credible dealers. Direct sellers often get too emotionally attached to the piece they are letting go off or are unaware of the current value of the piece they want to sell. This makes it difficult to transact with them. Meanwhile, finding antique pieces in pawnshops can be challenging as they prefer to buy high karat items, and older jewelry often comes in lower gold karatage.
Collectors or old souls, however, appreciate the character, old world charm, uniqueness, and beauty of the artwork; plus the fact that antique and vintage jewelry—patiently produced when time was in abundance—can no longer be duplicated!
How would you define modern heirloom jewelry?
Modern heirloom jewelry is jewelry that pays homage to the timelessness, beauty, and importance of our past. It's wearing something that says you are proud of who you are—roots and all. It's leaving your own personal mark, your taste and personality, no matter the decade. In a way, modern heirloom jewelry is a merging of who we were and who we are today, connecting the dots well into the future, so that future generations can value our rich culture and history through the art of jewelry.
Where do you find your pieces of jewelry?
This is one of our most asked questions—one with a highly guarded answer. What I can tell you is that I've scoured the whole country—and even gone to places I've never thought I'd go—to search for these lovely, exquisite pieces, so that you don't have to. The result: beautiful pieces with equally beautiful stories to tell!
Can you describe the favorite piece/s from your own jewelry box?
I am in love with both pre-colonial and colonial jewelry, and not one particular piece, because as a collector, no piece is alike. Each one presents a different shape, surface, or symbolism, and I enjoy wearing them interchangeably!
But if I really have to pick something from my collection, I have to say I am most enamored by tamborine necklaces. I like the romance that that period brings. The tiny details that each bead possesses, carrying with it the special skills our goldsmiths had during the Spanish colonial era. I like to imagine them whiling their time away, intently making each piece by hand. It is amazing to think how the tamborine necklace has become such an integral part of our ancestors' lives, and how it is surely finding its place as modern heirloom jewelry for future Filipinas.
What are the stories behind these pieces?
Not many know that a tamborine necklace has many different beads; the structure of which tells its age or the period when they were made. Some beads can still be made today, but there are several types that even the best of our goldsmiths cannot replicate. Some even refuse because of the design intricacy and the time needed to produce just one bead.
I am proud to wear a tamborine necklace that has been handed down to me by my Lola (grandmother). Knowing full well that this symbolizes decades of artistic mastery, I'm sure that my children and grandchildren will be just as thrilled as I am to wear it.
What advice would you give someone looking to buy their first piece of fine or heirloom jewelry?
First, I would ask what occasion she is buying for. Next, I would ask if there is any preference for diamonds, stones, or metal. I also like to think about how this person is more than a wearer. Will she become a collector or designer in the future? Old souls have an unspoken preference for older finds, so I often tell stories about each particular piece of jewelry, knowing that inspiration from the past will definitely make its mark.